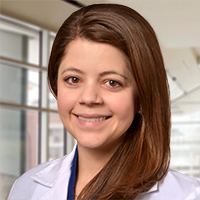 Amanda Kasinecz, APRN-CNP
Gender
Female
Biography
As a certified nurse practitioner specializing in urologic oncology, I help treat cancers of the prostate, kidney, bladder and testicles. I also work with patients experiencing hematuria, urinary tract infections and kidney stones. I am passionate about working with cancer patients and am honored to accompany them on their journeys.
I enjoy working at The Ohio State University Wexner Medical Center because we are at the forefront of cutting-edge research and technology. Additionally, it is a privilege to work with such accomplished and driven colleagues. I have experienced many memorable years at Ohio State as both a student and a health care professional, and working here feels like coming home every day.
In my free time I enjoy hiking, reading and spending time with my family. I also sing in the Columbus Symphony Chorus and am a member of the Junior League of Columbus.
Back to Find a Doctor Search