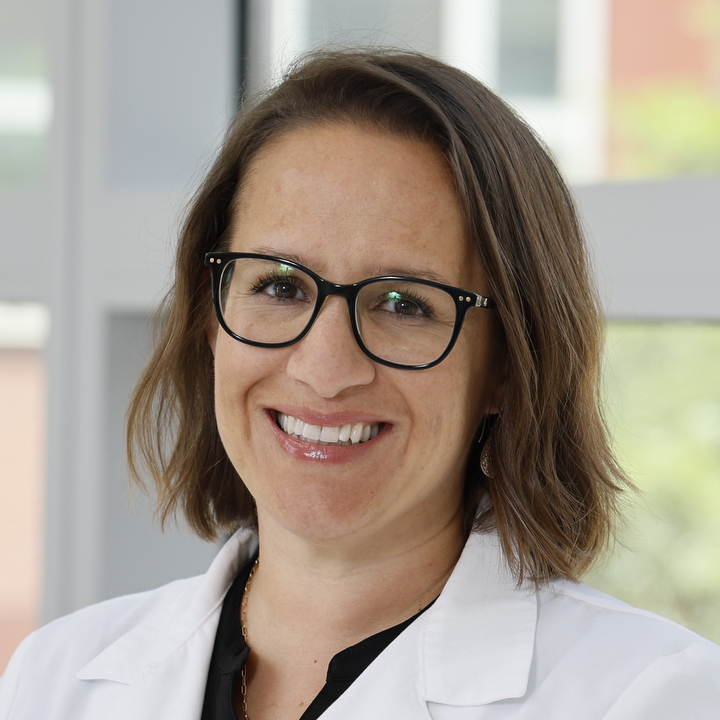 Angela Walker, APRN-CNP
Overall Patient Satisfaction Rating
Gender
Female
Biography
I am a nurse practitioner in the Department of Urologic Surgery at the OSUCCC – James, where I assist in the treatment of patients with prostate, bladder, kidney, testicular and penile cancers. In particular, my focus is on the surgical aspects of urologic cancer treatment and surveillance after treatment.
My goal is to have a positive impact on patients during this very difficult time, guiding them through the treatment process and ensuring they understand each step of their diagnosis. I believe that patient and provider must be partners on this journey, taking into account an individual's preferences and needs in order to deliver the best care possible.
Cancer treatment at The James is grounded in research and provides unique opportunities due to the multidisciplinary treatment teams, which can include surgeons, oncologists, nurses and radiologists. It's this team environment that not only makes the OSUCCC – James a great place to work, but it also leads to better patient care as we work together to create a cancer-free world.
Reviews
Patient Satisfaction Review
The overall patient satisfaction rating is an average of all patient responses to the five questions gathered from the Outpatient Oncology survey, developed by Press Ganey Associates for use in oncology clinics across the country. On behalf of The James, Press Ganey administers the survey to patients who see our providers in an outpatient clinic office. For additional information about the patient satisfaction survey, please visit our Patient Satisfaction Survey page
The comments are submitted by patients and reflect their view and opinions. The comments are not endorsed by and do not necessarily reflect the views of The James.
Overall Ratings (out of 43 reviews)
Kept you informed about your condition and treatment
Amount of time spent with you
Concern for your questions and issues
Patient Comments (1 total comments)
Back to Find a Doctor Search