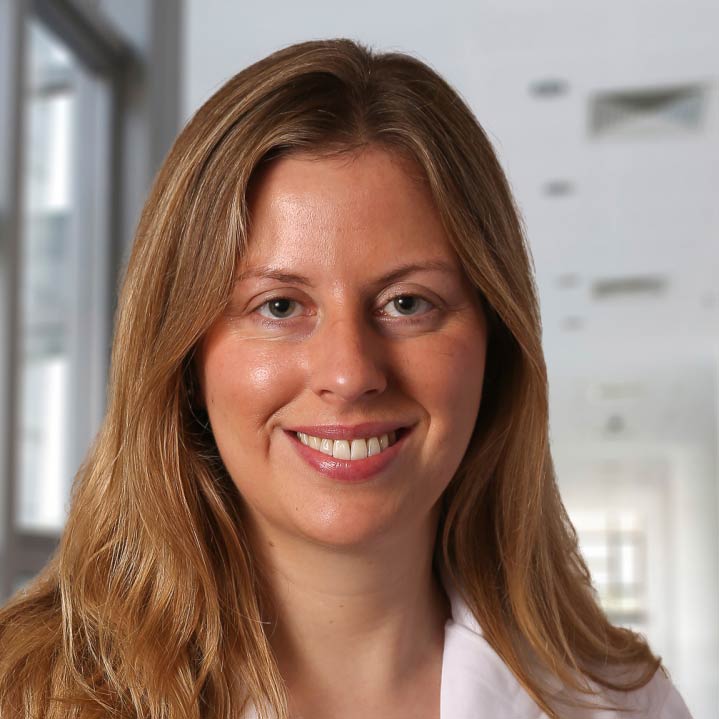 Anne Noonan, MBBCh
Overall Patient Satisfaction Rating
Gender
Female
Biography
I'm a medical oncologist focusing on breast cancer and gastrointestinal malignancies such as esophageal, pancreatic and colorectal cancers, as well as hepatocellular carcinoma. My clinical and research interests include development of biomarker-driven targeted therapies for these cancers through clinical trials and translational research, with a specific focus on hepatobiliary cancers. I also serve as an assistant professor of internal medicine at The Ohio State University.
My medical degree, residency and initial fellowship in medical oncology were completed in Ireland, followed by a second fellowship in medical oncology at the National Cancer Institute in Bethesda, Maryland. There I focused on laboratory research and biomarker-driven phase I and II clinical trials. In 2012, I received the Marsha Rivkin Scientific Scholar Award for my work on proteomic biomarker development to treat relapsed ovarian cancer. I've been published in the Journal of the National Cancer Institute, Cancer Research, Clinical Cancer Research and the British Medical Journal.
I'm committed to providing individualized, multidisciplinary care for my patients, incorporating supportive treatments as well as the most up-to-date cancer therapies, including clinical trials. At the OSUCCC – James we have the unique opportunity to access opinions from different cancer specialists and use the latest therapies to provide specific cancer care for each patient.
Our collegial environment, cutting-edge science and united mission to end cancer make coming to work a privilege and an honor.
Back to Find a Doctor Search