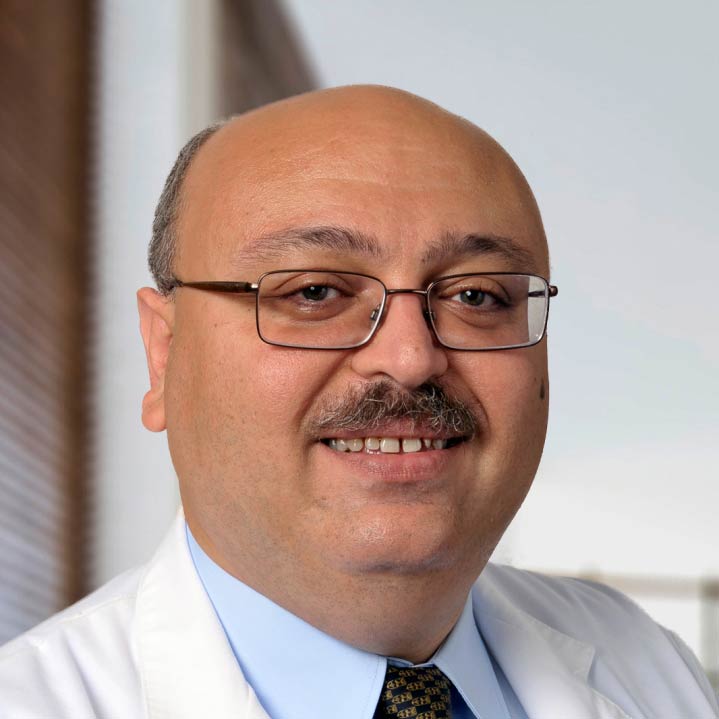 Basem William, MBBCh
Overall Patient Satisfaction Rating
Gender
Male
Biography
I'm a hematologist with interest and expertise in treating lymphoma especially cutaneous lymphomas. My overall research goal is to improve patients' lives through developing novel clinical trials.
I believe in taking a holistic approach to caring for patients. Their courage and resilience, in the face of life-threatening illness, has been one of the major influences on my growth as an individual and a professional. I strive to empower patients by providing them information about their illness so they can truly become partners in their own healthcare.
The James has genuine culture of patient-centered care. Everyone pulls through to provide care for patients, and for each other as well. It often feels like working among friends and family, and I'm privileged to serve alongside such outstanding professionals.
Recently I assumed leadership of the multidisciplinary cutaneous lymphoma program. I'm honored to lead such an eminent program that was developed by my colleague, Dr. Pierluigi Porcu, an internationally renowned expert in cutaneous lymphomas.
Back to Find a Doctor Search