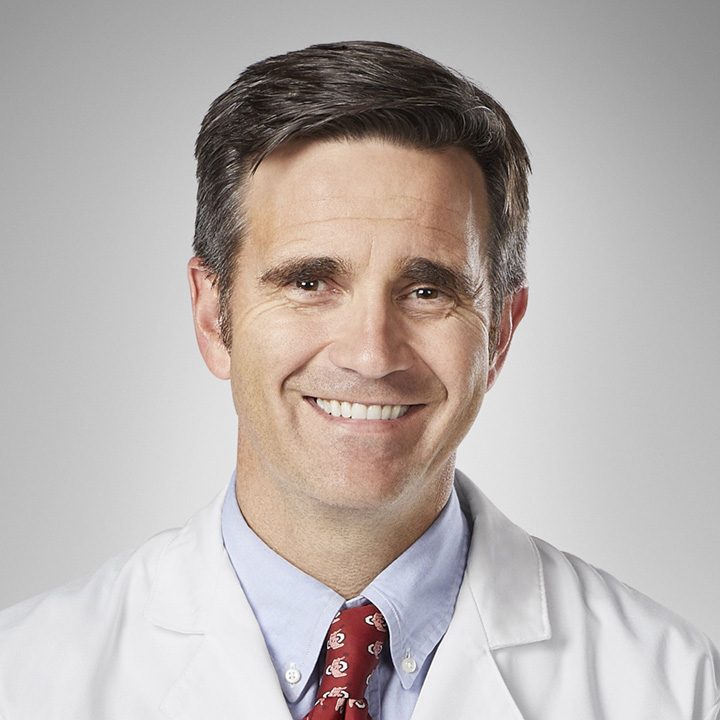 Don Benson, MD, PhD
Overall Patient Satisfaction Rating
Gender
Male
Biography
I'm a hematologist/oncologist caring for patients with multiple myeloma, amyloidosis and those undergoing blood and marrow transplantation. I am privileged to lead clinical trials and research projects in my laboratory to develop new treatments for and understanding of these conditions. I am grateful to teach in The Ohio State University College of Medicine, where I have received both the Professor of the Year Award (2012) and the Distinguished Educator Award (2015). I currently serve as a professor of medicine and as the director of the Myeloma Program at The Ohio State University. For many years, I have been recognized as being in the top 10 percent of physicians in the nation for patient satisfaction.
We strive to deliver personalized care to our patients by taking into account not only their specific type of cancer but their desires and goals as well. My team's research programs work toward developing novel treatments that enhance the immune system's ability to detect and kill cancer cells. Natural killer cells are a type of immune cell capable of eliminating cancer cells, and much of the research we do focuses in the exciting area of immunotherapy for cancer.
I've published over 100 peer-reviewed clinical, translational and laboratory-based research papers in journals such as Journal of Clinical Oncology, Blood, PNAS, Cancer Cell, Clinical Cancer Research and others. My team's work has been presented at international scientific meetings around the world and has been funded by the National Cancer Institute, the American Cancer Society, Pelotonia and other sources.
I feel blessed to work at The James because of my team. I believe that the collective care we provide to patients is much greater than our individual contributions. Our patients have the added benefit of the entire institution supporting them in their fight to overcome cancer.
Back to Find a Doctor Search