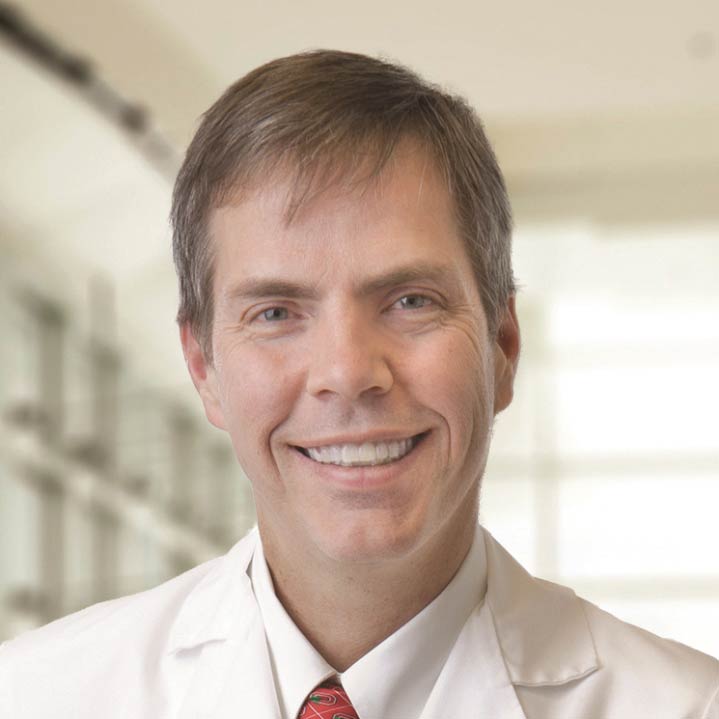 John Byrd, MD
Overall Patient Satisfaction Rating
Gender
Male
Biography
I am a board certified hematologist and my area of focus is caring for patients with chronic lymphocytic leukemia (CLL) and acute myeloid leukemia (AML). Our multidisciplinary hematology group has extensive experience treating patients with novel therapeutics as part of clinical trials. Our goal is to eradicate the need for chemotherapy in the treatment of leukemia.
I hold the D. Warren Brown Chair of Leukemia Research, and serve as a professor of medicine, and medicinal chemistry and pharmacy for The Ohio State University. I'm proud to have served in the military and did much of my training at Walter Reed Army Medical Center. I was named to the Castle Connolly list of "America's Top Doctors" from 2006-2019, as well as being rated in the top 10 percent of physicians in the nation for patient satisfaction in 2014, 2016 and 2017.
Additionally, I'm a member of the National Cancer Institute's Leukemia Steering Committee, Chair of the Leukemia and Correlative Science Committee within the Alliance for Clinical Trials in Oncology and member of the American Society of Clinical Investigation. I have published more than 400 papers related to clinical and laboratory investigation in AML and CLL.
The best cancer treatments have never been good enough for me. As long as people are still facing cancer, I'll keep fighting. When researchers can focus on one type of cancer every day, like we do here at The James, we can discover amazing things. I'm just one of the many physicians looking for solutions to a multitude of cancers. And I won't stop until we're all living in a cancer-free world.
Back to Find a Doctor Search