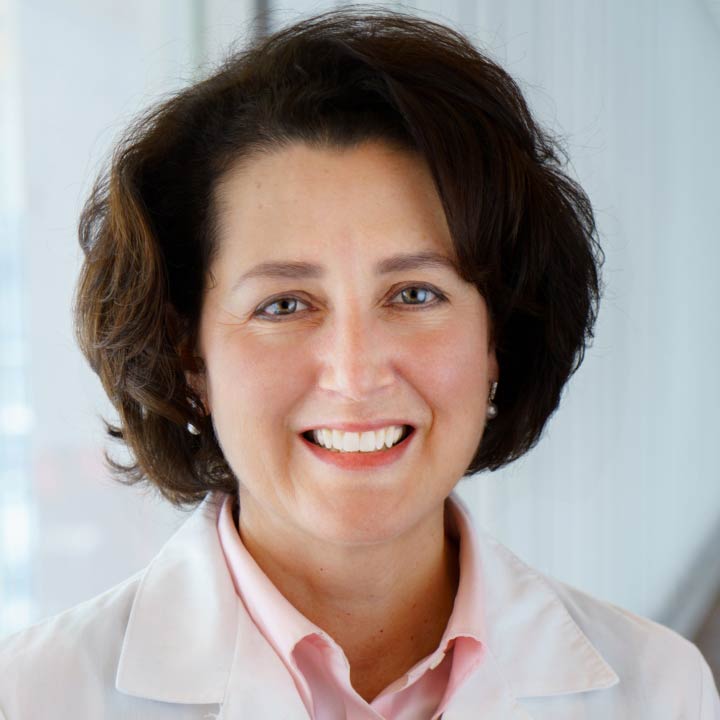 Julia White, MD
Overall Patient Satisfaction Rating
Gender
Female
Biography
I am a breast cancer physician and radiation oncologist who specializes in designing targeted radiation treatment plans for women with breast cancer. I was named to the Castle Connolly list of "Regional Top Doctors" from 2011-2019.
As a physician, my goal is to deliver radiation therapy that is personalized for each patient, an approach that can lead to improved survival for women with breast cancer. When I began my career 20 years ago, we treated all women with breast cancer the same way. Now we know that there are no routine breast cancers and that there is not just one way to prevent, detect and treat breast cancer. There are many types of breast cancer, and each woman is an individual, which means it is important to provide a targeted treatment plan for each patient.
Throughout my career I have served as the principal investigator on important clinical studies that have helped establish today's standard of care for treating breast cancer patients. My research focuses on developing new technologies for individualized breast radiation treatment that will lead to better outcomes and fewer side effects, if any.
Radiation science is not an exact science. Many times we have resounding success, but not in every case. So I am developing and implementing new technologies, such as prone, conformal, partial breast and image-guided therapies, to provide radiation technology and tools that are capable of delivering a more precise dosage of radiation without harming healthy tissue or organs.
I have published my work extensively in the top research journals in the field. I am often asked to present my work at scientific meetings, and I split my time between patients, research, teaching and numerous leadership positions, both at Ohio State and nationally.
My focus on personalized treatments has led to some national prominence in the field as a national leader in radiation oncology. I have held many positions for national organizations. Since 2007, I have chaired the Breast Cancer Committee for the Radiation Therapy Oncology Group (RTOG). This group receives National Cancer Institute funding to conduct clinical trials, so in this role, I oversee all of the breast radiation clinical trials. Nearly 7,000 breast cancer patients will be enrolled in clinical trials under my oversight.
Back to Find a Doctor Search