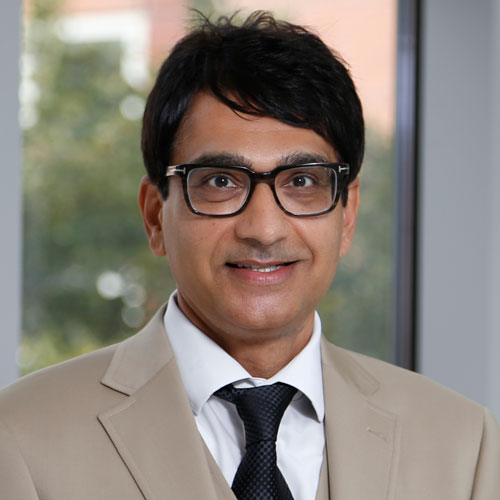 Kamal Pohar, MD
Overall Patient Satisfaction Rating
Gender
Male
Biography
I am a urologist who specializes in treating patients with genitourinary cancers, including bladder, urethral, urothelial, testicular, penile and sarcoma of the urinary tract. My particular focus is on constructing urinary diversion and nerve-sparing for patients with bladder cancer by radial vasectomy, although I'm interested in organ-sparing operations for every cancer that I treat. In addition to my clinical work, I serve as an associate professor in the Department of Urology at The Ohio State University and hold the Julius and Diana Skestos Chair in Urology.
I'm passionate about cancer care because it allows me an enormous opportunity to impact the most important commodity anybody has: their health. It's a privilege to be able to restore a patient's quality of life and functionality back to the way it was before their cancer diagnosis. I want to return them to their families, their lives, their employment and the things they did before becoming a patient under my care. My work allows me to find better ways to treat these diseases with new treatments, as well as build relationships with my colleagues – including fellow surgeons, medical oncologists and the various nursing services – in a multi-disciplinary team environment.
The culture at The James really emphasizes discovery and research, which provides me the opportunity to be both a surgeon and a scientist. My research is conducted in an active translational lab, where my team works to better understand the modulation of the tumor microenvironment and identify new therapeutic targets, including new immune therapies to treat the microenvironment. We have a large portfolio of clinical trials for bladder and urothelial cancers and are currently investigating these concepts. Additionally, my research program is very invested in helping the underserved minority population by providing them with clinical care and enlisting them in some of these clinical trials.
The thing I enjoy most about working at The James is the people. From top to bottom, everyone who is employed here is friendly and warm, and they all understand why we are here – to provide our patients with the best possible care. I'm proud to have been named to the Castle Connolly list of "Regional Top Doctors" for more than a decade alongside many of my colleagues, as I believe it reflects how much we're making an impact in people's lives.
Back to Find a Doctor Search