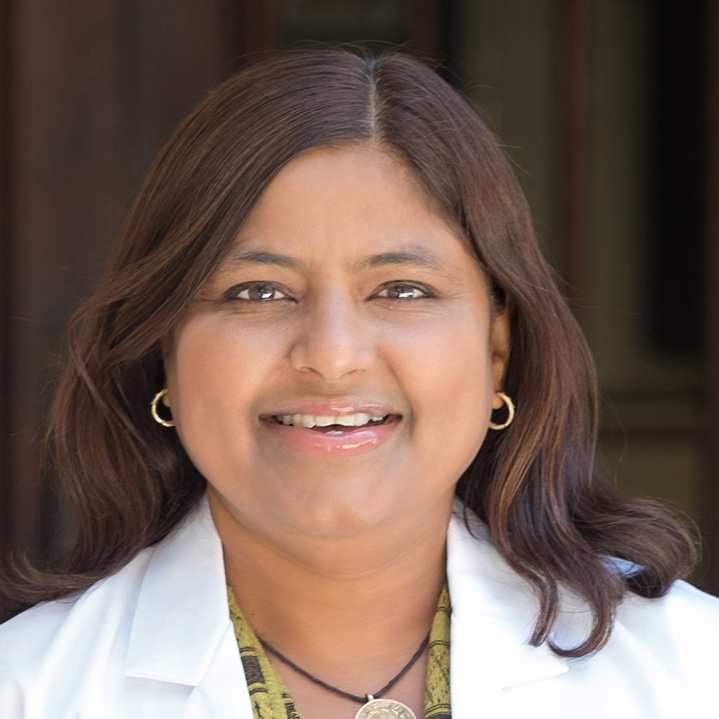 Manisha Shah, MD
Gender
Female
Language
Gujarati, Hindi, Spanish
Biography
I'm a medical oncologist specializing in treating patients with neuroendocrine, thyroid and adrenal cancers as well as paraganglioma/pheochromocytoma and pituitary tumors. Along with my research team, I focus on discovering targeted therapies for these malignancies through the use of phase I-II clinical trials. These trials often lead to national studies as we learn about the types of drugs and drug combinations that best treat these cancers. Additionally, we perform tests in tumor genetics, tumor imaging, pharmacokinetics and pharmacodynamics of study drugs. My biggest contribution in the last decade has been to design and conduct clinical trials using drugs that have now become standard of care for patients with advanced thyroid cancer as well as neuroendocrine cancers. In Sep 2017, I was elected as chair of the International Thyroid Oncology Group (ITOG).
I direct the Endocrine Medical Oncology team and serve as a member of the Experimental Therapeutics Program and Thyroid Cancer Unit at the OSUCCC – James. Additionally, I'm professor of Internal Medicine in the Division of Medical Oncology for The Ohio State University. I've published in the Journal of Clinical Investigation, Journal of Clinical Oncology, Journal of Immunology, Lancet, Nature Medicine and New England Journal of Medicine. I'm proud to have been named as a Best Doctor in America and an awardee of Business First's Forty Under 40.
I feel very fortunate to be at The James. We love our patients! All our team members are passionate about what they do, and it's been extremely rewarding working together to help our patients enjoy a better quality of life with positive outcomes.
Back to Find a Doctor Search