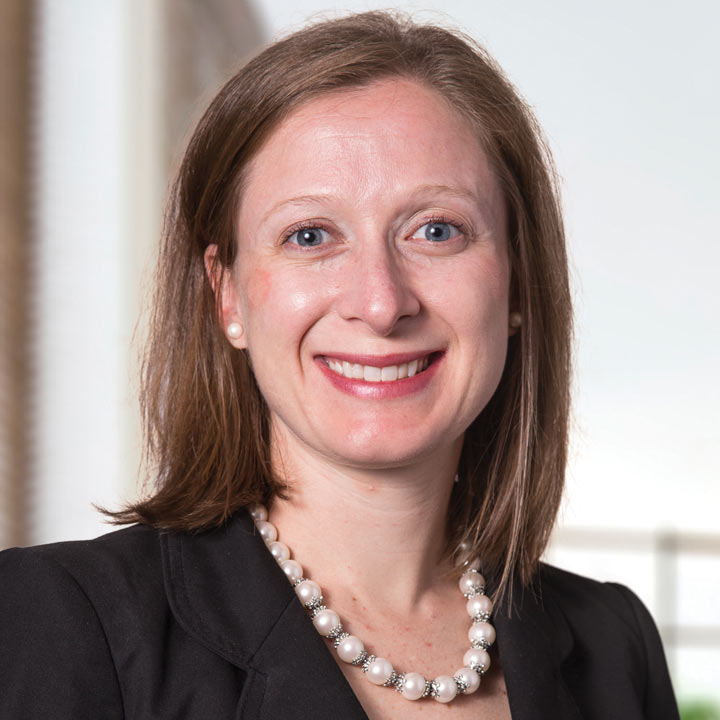 Mary Dillhoff, MD
Overall Patient Satisfaction Rating
Gender
Female
Biography
I'm a surgical oncologist with a specialty in diagnosing and treating patients with tumors of the pancreas, liver, bile duct and stomach. Patient care at the OSUCCC – James starts with an evaluation by our multidisciplinary team to determine the best therapy, targeted treatments and possible clinical trials that may benefit the patient.
I use robotic surgery and minimally invasive techniques when appropriate to improve recovery time and decrease pain after surgery. The OSUCCC – James started the robotic whipple program in 2017 and has quickly became a national leader in robotic whipple operations and robotic hepatobiliary surgery. It has already become one of the nation's highest-volume robotic programs, due in large part to our experienced and excellent team. This robotic technique can reduce blood loss and perhaps accelerate recovery.
My passion is to help patients through their illness by giving them the very best clinical care while also researching these diseases to better treat or prevent them in the future. I'm currently investigating circulating tumor DNA in patients with pancreatic cancer and cystic lesions of the pancreas. We have open trials for patients with hepatobiliary cancers and work hard to enroll patients that benefit from these trials. My passion for taking care of patients has led me to have the honor of being rated in the top 10 percent of physicians in the nation for patient satisfaction in 2016, 2017 and 2018.
It's a privilege and honor to work for The James. Collaborating with this world-class team allows me to give patients the very best care, and because of our status as a National Cancer Institute (NCI)-designated comprehensive cancer center, we're able to enroll patients in clinical trials and offer them the most advanced therapies. It's gratifying to know we've helped a cancer patient through a big part of their treatment. It's also an honor to be there in their time of need.
Back to Find a Doctor Search