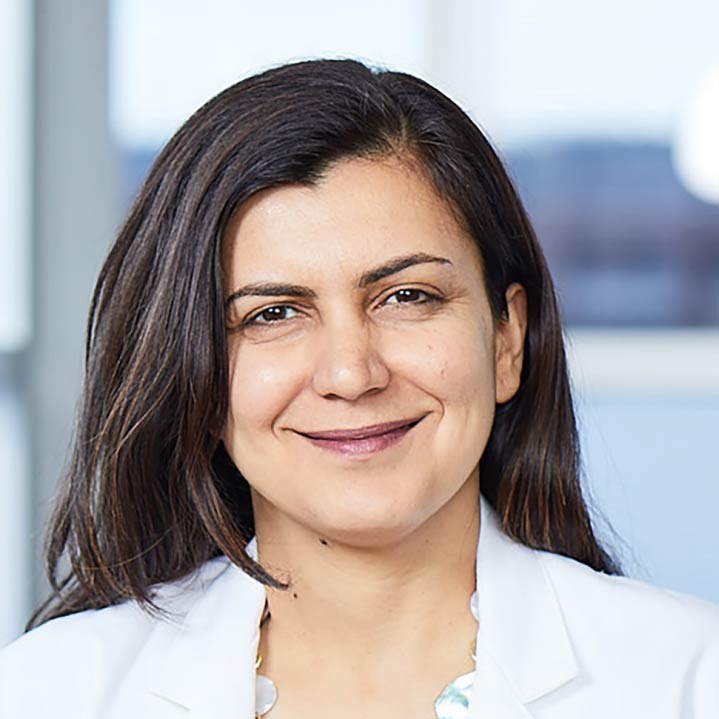 Maryam Lustberg, MD
Overall Patient Satisfaction Rating
Gender
Female
Biography
I am an associate professor on the tenure track in the Division of Medical Oncology at The Ohio State University, where I specialize in treating patients with breast cancer and conduct world-class NIH-funded research at Ohio State's Comprehensive Cancer Center – James Cancer Hospital and Solove Research Institute (OSUCCC – James).
I treat patients with all types and stages of breast cancer, combining personalized and compassionate care with the latest advances in therapy and survivorship. I have been recognized for my patient-focused service. I received the 2014 Highest Patient Satisfaction Award in Medical Oncology for our division, earned a Top Physician Performer Award for high outpatient satisfaction scores in 2012, was recognized for being in the top 10 percent nationally for patient-satisfaction scores in 2013 and 2016, and was named to the Forbes Honor Roll for breast oncology in 2017. I also have served on multiple committees at our university and cancer center.
My research focuses on improving long-term outcomes for breast cancer patients who have developed side effects associated with treatment, and on investigating novel blood-based biomarkers to identify recurrence and treatment toxicity earlier. I conduct clinical trials in this area and collaborate with lab- based researchers to understand the biological reasons for these toxicities. I am also interested in food-based interventions that may control inflammation as it relates to symptoms experienced by cancer survivors. I have led several studies that have provided new insights into the development and treatment of these conditions, such as peripheral neuropathy and febrile neutropenia, and I have authored papers about this work in peer-reviewed scientific journals.
I joined the Division of Medical Oncology in August 2010 after completing a two-year internal medicine residency at the University of Maryland and a three-year combined medical oncology and breast medical oncology fellowship at Ohio State (2007-2010). I also obtained a Master's of Public Health (MPH) in Clinical Investigation from Ohio State's College of Public Health in 2010. I obtained my medical degree from the University of Maryland in 2003.
I serve as medical director of survivorship for the OSUCCC – James and as director for breast cancer survivorship for The Stefanie Spielman Comprehensive Breast Center. In addition, I chair the Breast Cancer Survivorship Care Committee and am involved in community events that increase public awareness of breast cancer and survivorship issues. I enjoy interacting with community members and sharing the latest breast cancer updates. I also have spoken publicly on survivorship issues related to advanced breast cancer.
Back to Find a Doctor Search