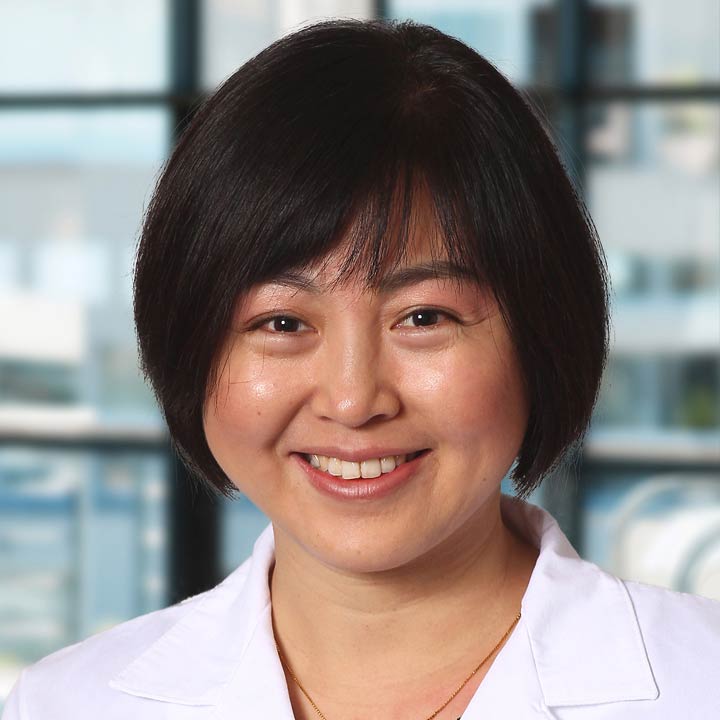 Meng Welliver, MD
Overall Patient Satisfaction Rating
Gender
Female
Biography
I'm a radiation oncologist with a specialized focus on patients with thoracic cancers, soft tissue sarcomas and blood cancers (including lymphoma, leukemia and myeloma). I serve as Assistant Professor of the Radiation Oncology Department at the OSUCCC – James. Radiation oncologists here have the privilege of subspecializing in different types of cancers, resulting in excellent treatment outcomes.
My clinical approach emphasizes the use of combined modality therapies to treat cancer. By tailoring combined radiation-drug treatment plans to fit the individual cancer patient, we maximize therapeutic efficacy and reduce toxic exposure. I am also actively investigating how best to use novel imaging and radiotherapy techniques to improve radiation treatments.
I enjoy working with world-class colleagues in surgery and oncology at the OSUCCC – James. I'm actively involved in preclinical research and clinical trial design. These trials allow us to determine which drug-radiation combinations are most effective in overcoming treatment resistance and improving patient survival rates.
I've been invited to speak at national and international conferences and universities. I also have several published articles in medical journals including Cancer Research, Journal of Clinical Investigation and Molecular Cell.
Back to Find a Doctor Search