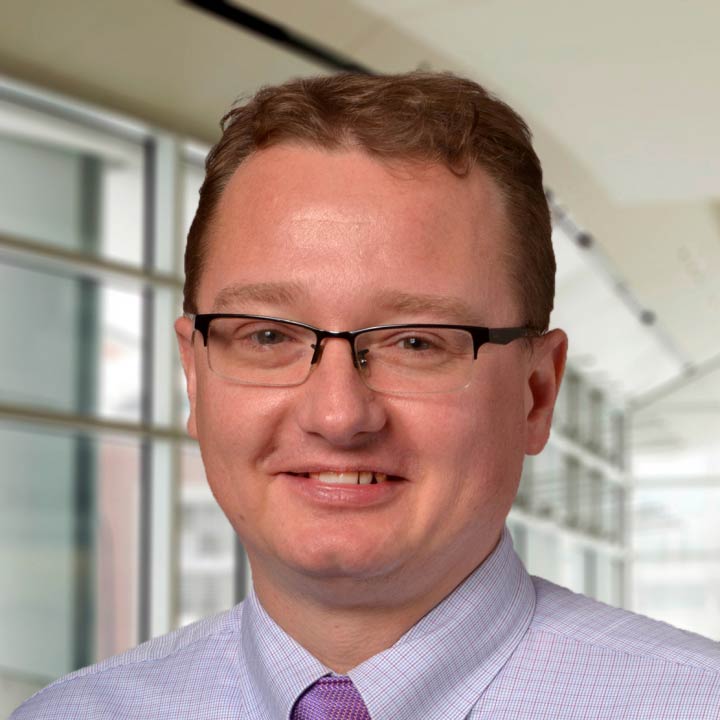 Robert Wesolowski, MD
Overall Patient Satisfaction Rating
Gender
Male
Biography
I am a medical oncologist who specializes in treating patients diagnosed with breast cancer.
My clinical specialties include female and male breast cancers, breast cancer immunology, ductal breast carcinomas, lobular carcinomas, medullary carcinomas, hereditary breast and ovarian cancer syndrome, and inflammatory breast cancers.
My research focuses on breast cancer immunology. I study the interaction of the immune system with cancer with the goal of improving and expanding the use of immunotherapies to shrink tumors. In the laboratory, we are researching ways to inhibit or destroy myeloid-derived suppressor cells in hopes of boosting antitumor immune response in patients with cancer. We are also testing combinations of therapies that could inhibit myeloid-derived suppressor cells and increase the killing ability of T cells. Our goal is to develop the best therapies that can be tested in patients with breast and other cancers.
In addition to treating patients and conducting laboratory research. I am a principal investigator on several phase I trials that test promising therapies in patients with breast cancer and other solid tumors.
In 2013, 2015, 2016 and 2017, I was recognized as a high-performing physician at The Ohio State University Wexner Medical Center based on patient-satisfaction scores and I was also listed among the top 10 percent of physicians who achieved highest patient satisfaction on a national level in 2013 and 2015. In 2013 I received the Physician "Champion of Nursing" Excellence Award from the OSUCCC – James. I am honored to be a Courage, Conquer & Cure Foundation Award recipient for showing dedication to breast cancer research and outstanding patient care. In addition, I was recognized as central Ohio's best doctors of 2015-2016 and 2017-2018 in medical oncology and hematology, a listing that appeared in Columbus Business First in October 2015 and 2017.
Back to Find a Doctor Search