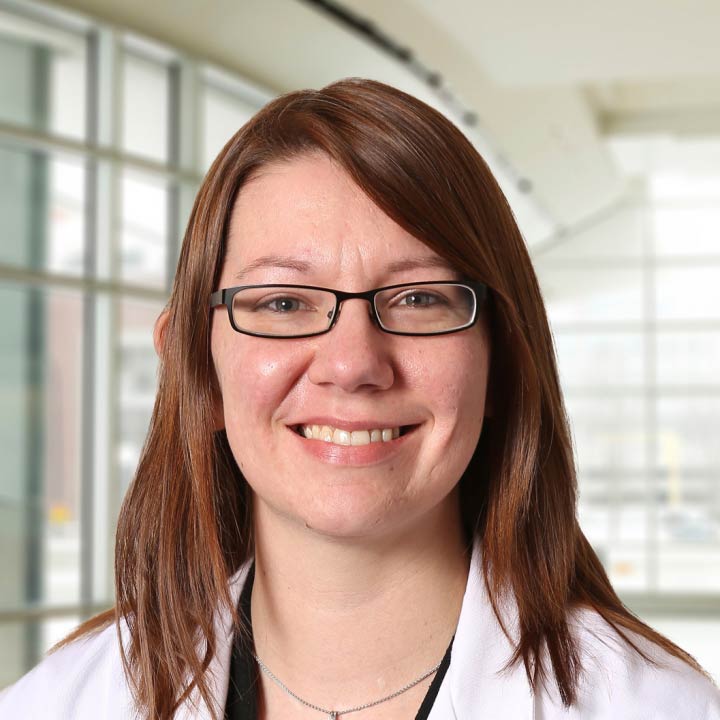 Samantha Jaglowski, MD
Overall Patient Satisfaction Rating
Gender
Female
Biography
I'm a hematologist specializing in stem cell transplants for patients battling lymphoma and chronic lympocytic leukemia. I am an associate professor of hematology and the medical director of the Blood and Marrow Transplant Program.
As a practitioner and a researcher, I'm very focused on survivorship and the challenges patients face once they receive their life-saving therapies, as well as improving those therapies to try to reduce long-term complications of transplant.
At The James, I'm inspired by how focused everyone is on the patient and the patient's experience—from the CEO to the custodial staff. It's amazing to work every day in a place that's leading our generation's fight against cancer, but without ever losing sight of the real people who are at the center of it.
I'm proud of my long connection to OSU. I started my career here as an undergraduate zoology major. I received my medical degree and masters degree in Public Health from OSU, as well. Throughout my career, I have received honors and awards from OSU, the American Society of Hematology, the American Society of Blood and Marrow Transplantation, and the American Society of Clinical Oncology. Additionally, my research has been published in the Journal of Clinical Investigation, Blood, the New England Journal of Medicine and elsewhere.
Back to Find a Doctor Search