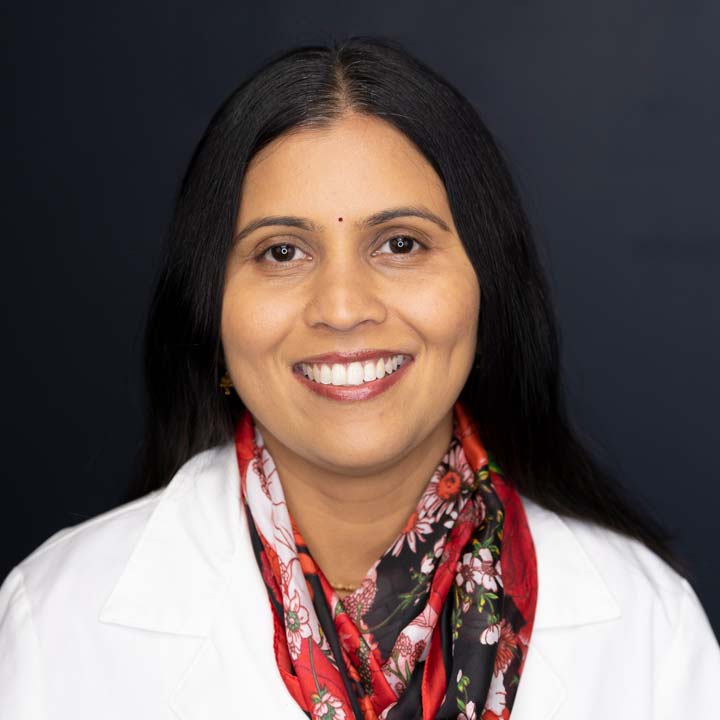 Sumithira Vasu, MBBS
Overall Patient Satisfaction Rating
Gender
Female
Biography
I'm an oncologist treating patients with leukemia. I specialize in hematology with a specific focus on acute myeloid leukemias, myelodysplastic syndromes and bone marrow transplantation. Every day, my colleagues and I at the OSUCCC – James collaborate to create targeted therapies for each patient.
I serve as an assistant professor in Ohio State's division of hematology. In addition to teaching, I participate in grant-funded research to better understand specific cancers. I focus on developing pharmacologic and immunologic therapies to pre-emptively manage cancer relapse following bone marrow transplantation.
Cancer is complex, but I'm confident our research continues to bring us closer to finding a cure. My work has been featured in medical publications, including Leukemia & Lymphoma, Bone Marrow Transplantation and Biology of Blood and Marrow Transplantation.
It's an honor to work at one of the nation's premier cancer hospitals. Our collective expertise results in faster responses, fewer side effects and more hope for cancer patients everywhere.
Back to Find a Doctor Search