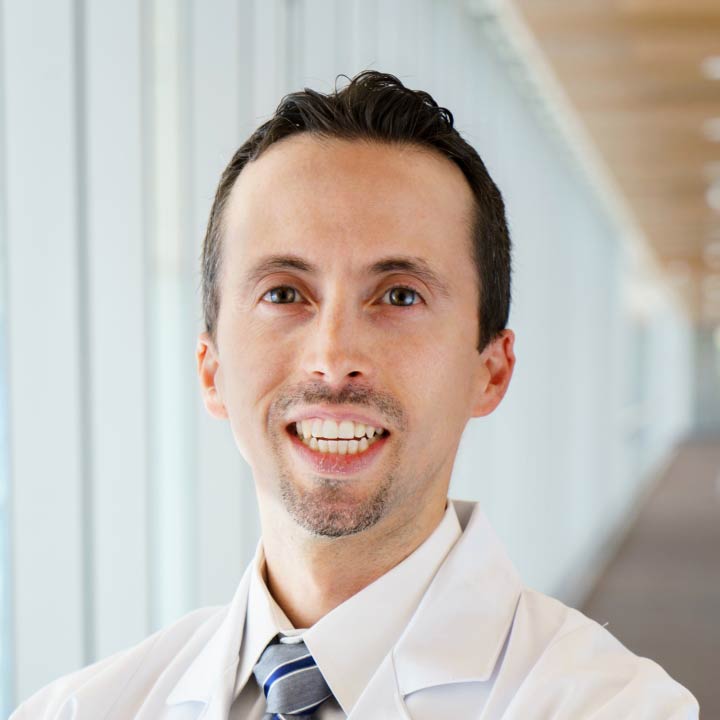 Terence Williams, MD, PhD
Overall Patient Satisfaction Rating
Gender
Male
Biography
I am a radiation oncologist who specializes on treating patients with thoracic and gastrointestinal cancers (with a particular emphasis on non-small cell lung cancer, pancreatic cancer, and hepatobiliary malignancies). I work with world-class colleagues in various disciplines such as surgical oncology and medical oncology to provide the best possible care for our patients.
My clinical interests include adapting novel radiotherapy techniques (such as stereotactic body radiotherapy) to improve outcomes for our patients, and utilizing functional imaging such as MRI and PET-CT to better understand how tumors respond to therapy. I am actively involved in bringing novel clinical trials to the Ohio State University, as well as developing our own clinical trials that will both provide the most innovative treatments for our patients. I serve key roles on multiple National Cancer Institute groups to develop trials incorporating new drug and radiation combinations.
Additionally, I head a research lab investigating new ways to treat cancer. My lab is funded to conduct research in DNA damage response mechanisms in normal and tumor cells after radiation or chemotherapy, particularly as it relates to oncogene activity. Oncogenes are proteins in tumor cells that are mutated and drive tumor growth and resistance to treatments. In addition, my research team and I attempt to better understand how tumors bring in nutrients into tumors cells and how these pathways may be exploited for therapeutic efficacy. Finally, we are actively involving in profiling tumors at the molecular level to identify new pathways that are aberrant and may be driving treatment resistance, as well as developing new molecular "signatures" that could predict outcomes or response to therapies.
I've received funding and awards from the National Cancer Institute, the National Institute of Health, the American Society of Radiation Oncology (ASTRO), American Society of Clinical Oncology (ASCO), American Cancer Society (ACS), and the Radiologic Society of North America (RSNA). I have given talks both at national and international conferences and universities regarding my research. We have also published numerous articles in medical journals including Cancer Research, Clinical Cancer Research, Journal of Clinical Oncology, Proceedings of the National Academy of Sciences, Molecular Cancer Therapeutics, and the Journal of Clinical Investigation.
Back to Find a Doctor Search