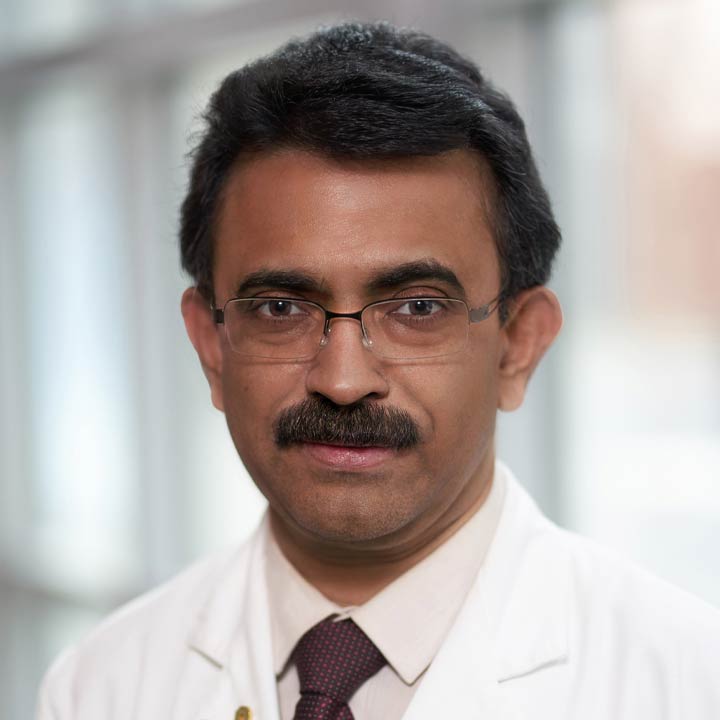 Vinay Puduvalli, MBBS
Overall Patient Satisfaction Rating
Gender
Male
Biography
I'm a neuro-oncologist with expertise in caring for patients with brain and spine tumors. I was named to the Castle Connolly list of "America's Top Doctors" from 2013-2019.
By affecting the nervous system, which is the core of our identity, personality and function, these tumors not only limit life span but also deeply impact your quality of life. To me, they represent a challenge we must overcome through clinical expertise, compassion and research.
I believe in combining the latest advances in cancer treatment with an individualized approach to each person in order to change a patient's outcome from this disease. We know that no brain cancer is routine, and I work to develop specific treatment plans for each patient and each tumor, providing the right treatment at the right time. I also provide such care for my patients in a comprehensive, compassionate manner because I believe that preserving a person's dignity and quality of life is as important as increasing their life span
I found my calling in combining the best of patient care and cutting- edge research in order to build the next generation of treatments for this disease. Along with the team of expert clinicians in our Brain and Spine Tumor center, we are working to make definitive and lasting improvement in the lives of our patients.
I find my inspiration in passionately working with our team of accomplished faculty and staff at The Ohio State University Comprehensive Cancer Center – James Cancer Hospital and Solove Research Institute to bring the most advanced treatment for our patients with brain and spine tumors. I strongly believe that together we can make a real difference in the lives of our patients.
Back to Find a Doctor Search